Low-Cost Veterinary Care in Columbus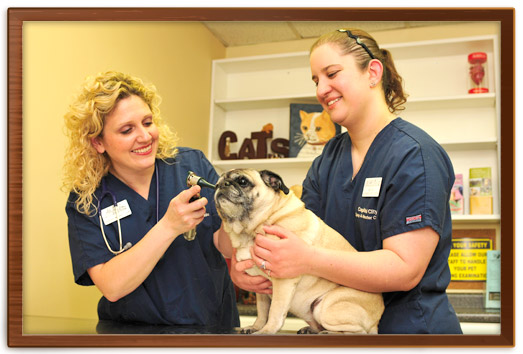 Capital City Spay and Neuter provides high-quality, sensitive care for your pet.
Capital City Spay and Neuter Clinic first opened its doors in the summer of 2004. Dr. Christinna Murphy was our original doctor and she purchased the practice in 2011. Dr. Murphy oversaw a remodeling of the Columbus spay and neuter facility, as well as an influx of upgraded, modernized veterinary technology to better serve our clients and their pets.
As our name indicates, we have a narrowly focused practice that allows us to operate a small, efficient and cost-effective veterinary facility. We pass those savings on to you, so you may have resources to provide other services for your pet.
We now offer affordable full-service Columbus pet grooming for dogs and cats!
Please read about our veterinary services and find out why our low-cost spay and neuter clinic in Columbus is the best choice for your pet – then give us a call at (614) 761-7551 today!