Columbus Pet Grooming Services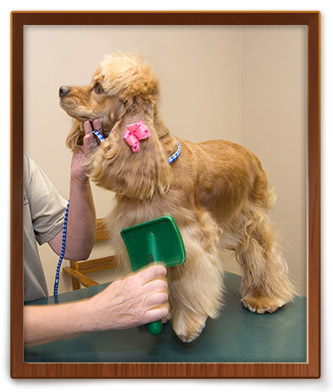 Capital City Spay & Neuter Clinic is excited to offer area pet owners full-service Columbus pet grooming for dogs.
The Importance of Pet Grooming
Grooming is an important part of your pet's regular wellness care because:

It keeps him or her looking & feeling great
It helps in the prevention & early detection of skin infections and growths
Professional Staff Groomers
While bathing, brushing, ear cleaning and nail trims at home are important, nothing compares to the results of a visit to one of our professional Columbus groomers. With a variety of affordable options, packages and special extras, your pet will be sure to look his or her best!
Convenient Pet Grooming Schedule
We cater to clients and will schedule appointments to fit your needs. Our animal clinic in Columbus has drop-off times as early as 7:00am and late evening appointments, as well as Saturday appointments available.
Please call (614) 761-1999 to set up your custom grooming appointment today!