Low-Cost Columbus Pet Dental Services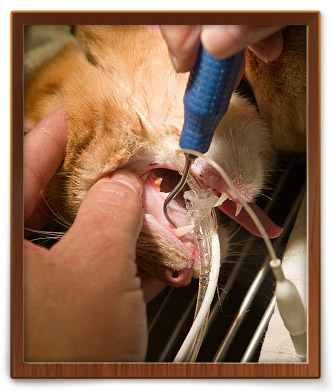 What's Included
We are happy to be one of the few low-cost veterinary facilities in Columbus of our type to offer veterinary dental services for your cat or dog. Our Columbus, OH veterinary clinic provides veterinary dental prophylaxis, which includes:

Ultrasonic pet teeth cleaning
Polishing
Our skilled Columbus veterinarians also do extract deciduous teeth on those pets already under anesthesia for their spay or neuter procedure at a nominal price.
What's Not Included
If your pet requires extensive veterinary dental work, including radiographs or veterinary extractions, we refer them to a full service veterinary hospital. We only accept dental patients on a case-by-case basis.
For questions or to schedule an appointment, please call (614) 761-7551!